LOOKING FOR YOUR NEW LUXURY HOUSE IN BUDAPEST?
Our service is dedicated to expats moving to Hungary.
EUROCENTER luxury real estate agency has access to an uniqe stock of houses, villas, flats and apartments in Budapest.
Even if you wish to find a home for rent or a property for sale in Budapest that meets your budget and location expectations.
FIND MY NEW HOME
Special Property Rental Offers This Month
Browse the most exciting home listings of EUROCENTER.
8 REASONS TO CHOOSE EUROCENTER
Largest luxury real estate stock in Budapest including houses, villas and apartments
Servicing foreign tenants and expats for 20 years
Experienced, multi-lingual staff
Assistance with lease contracts, legal and tax advice
Range of presonalized tenant services
We have serviced more than 1000 satisfied expat tenants
Long term and short term rentals solutions
Serviced Apartments - premium category flats instead of hotel accommodation
WE WILL FIND YOUR NEW HOME IN BUDAPEST
Sit back while EUROCENTER find you the best property available on the Budapest real estate market
Call us on +36 1 336 1010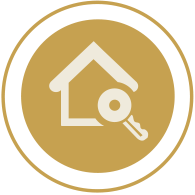 Tenant Representation Moving to Hungary? Looking for a nice house
or luxury villa for rent in Buda or a prestigious
apartment in downtown on the Pest side?
Do not waste your time browsing house listings!
Spend your time only on viewing the best options
from the list we prepare according to your needs.
Most expats, business professionals,
and international students choose EUROCENTER
for their home search in Budapest.
Once you have found your dream home we provide
premium services to make your stay more
comfortable. Discover our premium tenant
services.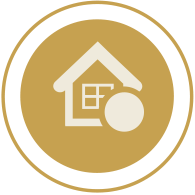 Services
for Landlords Considering a new property investment?
Thinking of buying a second home in Hungary?
Own a house, villa or apartment in Budapest?
Planning to sell your Budapest real estate?
Our multi-lingual staff is ready to help you
in finding the best listings and give advice
in picking the best choice. In partnership with
the leading property management company
in Budapest we assure your apartment
or house is in firm hands. Discover why
EUROCENTER is the most popular real estate
agency in Budapest serving luxury property owners.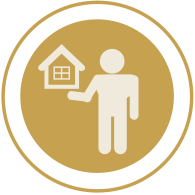 About
Eurocenter Having a unique database of thousands of
luxury apartments, houses and villas in Buda
our property agency is the first-rate partner of
multinational companies or consulates in case
of relocation. Even if we have to find new home
for an ambassador, a chief executive or a
famous actor or artist, our team provides
a quick, efficient and quality service.
We are delivering real estate solutions for
embassies, expats and foreign business
professionals for more than two decades in
Budapest. Meet the team of EUROCENTER
real estate agency.