EUROCENTER
The Premium Real Estate Agency in Budapest
EUROCENTER has been servicing expat tenants for more than 2 decades in and near Budapest. During these years EUROCENTER became synonymous with great customer experience, firendly and professional attitude towards both tenants and landlords. With more than 4,200 houses, villas and apartments on our books, EUROCENTER is one of the largest brokerage firms in the premium segment of the Budapest property market.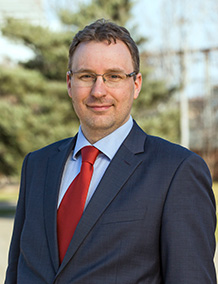 MÁRTON SZIKORA
Managing Director (MRICS)
Our client's success is the success of Eurocenter. It is our job to find the perfect home for them in Budapest. Our approach to business is very simple: we always give clients more than what they expect from us.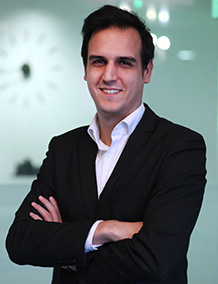 DANIEL HOLCSIK
Sales Executive
Far from our home country, it is especially important to find a property in which we can really feel at home. I deal with foreigners since my intern years. I use the experience of those years during my work. When it comes to clients turning to me, I help to find the most appropriate home for them. It feels good to see smiling, pleased faces, when we reach the end of this not always easy process.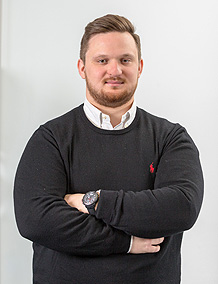 DANIEL SZEKERES
Sales Consultant
In the area of serving foreigners and expatriates it is crucial to relive the best experience. Not only to keep our company's highest standards but to maintain the reputation of Hungary and Budapest. My 10 year of experience in the real estate area helps to find, present and close the contract for my customers, so they can experience a little bit of home in Budapest.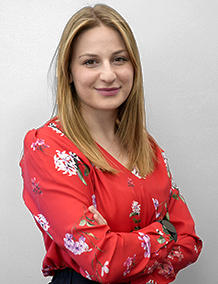 FRUZSINA CZAPKO
Sales Consultant
When it comes to introducing a foreign tenant to a Hungarian owner, it is important for me to quickly get them on the same page. In my experience, this plays a key role in achieving a smooth collaboration. My goals at Eurocenter are happy tenants and true recommendations from the Budapest real estate owners.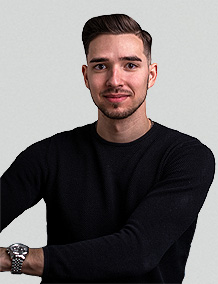 DANIEL GERJAK
Sales Consultant
New properties every day, fantastic apartments and houses. The environment is inspiring, I'm happy to be the one to take the listing photos of these great properties, which potential buyers and tenants get to see first.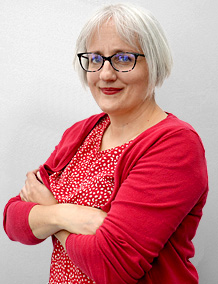 REKA BALINT
Sales Consultant
It is vital that the property with the desired qualities is also paired with professionalism and high quality customer service experience. My priority is customer satisfaction, solution-oriented approach and timely and clear communication.
"Highly recommend working with Daniel Holcsik from Eurocenter. A true professional that get's things done. Peter P."
"I was looking for an apartment to rent for long-term in Budapest and used Eurocenter. Very professional agency with english customer service. Ms. Makkai was very kind and helpful and answered all my mails promptly. I would highly recommend Eurocenter for any other foreigners looking for a flat in Budapest. Daniel C"
"My arrival in Budapest would not have been the same without the help of the EuroCenter Hungary team member Daniel Szekeres. I am so thankful for being so professionnal and kind. I recommend his service to all those who want an easy settlement in Budapest. Vincent Metral"
"I would definitely recommend Eurocenter team. Mr. Holcsik was very professional, he left no questions unanswered and always responded promptly. He made it very easy for me and I am extremely pleased with my new home in Budapest. I would highly recommend him and his colleagues over. Massimo Sette"
"Without a doubt, Eurocenter is one of the best places for renting a flat in Budapest, I had a great experience with them specifically Mr DANIEL SZEKERES who did his job in a prompt and professional manner. Thank you very much for making home hunt a real pleasure! Abdelghafour Bouguerra"
"Thank you for your efforts. You have been very friendly and helpful and I definitely recommend you to other colleagues who look for accommodation. Fariba"
"Thank you very much for all your support, time and efforts in helping me to find a flat. All the best for the new year 2015."
"I really appreciate your flexibility and kindness, I know we are not the easiest to work with."
"And thanks a lot for helping me, Dora, Lina and Viktoria have been extremely professional throughout."
"I will always recommend EUROCENTER to everyone!"
"I received Doras name, with an excellent feedback from a colleague, who recently rented a house in Budapest, what an excellent job!"
"We appreciate your kindness, and hard work throughout the entire process"
"We had great experience with EUROCENTER, their colleagues are awesome and right away co-operative"