ONE-STOP-SHOP LANDLORD SERVICES.
The most popular real estate agency in Budapest serving premium property owners.
Property investments
Sourcing from well-yielding real estate investment with sitting tenants
Professional advice from local real estate agents - personal property investment consultation
Efficient property viewings and viewing trips – multi-lingual staff
Affiliations with Budapest real estate mortgage advisors
Recommendation of independent real estate lawyers specialized in property law
We make your property investment work – after-sales and property management services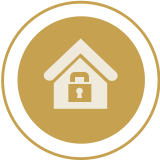 Making your property stand out in the sea of real estate ads – online and offline marketing
Massive online presence - the market leading property lettings portal in Hungary
Strategic relationship with embassies, international companies and relocation agencies
Team of in-house letting agents – renting out an average of 40 properties every month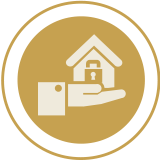 Online access for landlords – real time updates
Budapest's leading property management firm
Over 900 properties under management with 98% occupancy ratio
Pro-active, personal account management by dedicated landlord account managers
Experienced, in-house chartered accountants
Interior design, renovation, furnishing and maintenance services to prepare your flat to rent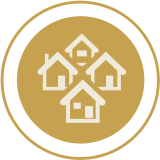 Vast experience in selling properties to overseas investors
Professional, no-obligation valuation from Hungarian experts
Comparative analysis, market research
Extensive marketing exposure – free ads – no sale, no fee!
"Highly recommend working with Daniel Holcsik from Eurocenter. A true professional that get's things done. Peter P."
"I was looking for an apartment to rent for long-term in Budapest and used Eurocenter. Very professional agency with english customer service. Ms. Makkai was very kind and helpful and answered all my mails promptly. I would highly recommend Eurocenter for any other foreigners looking for a flat in Budapest. Daniel C"
"My arrival in Budapest would not have been the same without the help of the EuroCenter Hungary team member Daniel Szekeres. I am so thankful for being so professionnal and kind. I recommend his service to all those who want an easy settlement in Budapest. Vincent Metral"
"I would definitely recommend Eurocenter team. Mr. Holcsik was very professional, he left no questions unanswered and always responded promptly. He made it very easy for me and I am extremely pleased with my new home in Budapest. I would highly recommend him and his colleagues over. Massimo Sette"
"Without a doubt, Eurocenter is one of the best places for renting a flat in Budapest, I had a great experience with them specifically Mr DANIEL SZEKERES who did his job in a prompt and professional manner. Thank you very much for making home hunt a real pleasure! Abdelghafour Bouguerra"
"Thank you for your efforts. You have been very friendly and helpful and I definitely recommend you to other colleagues who look for accommodation. Fariba"
"Thank you very much for all your support, time and efforts in helping me to find a flat. All the best for the new year 2015."
"I really appreciate your flexibility and kindness, I know we are not the easiest to work with."
"And thanks a lot for helping me, Dora, Lina and Viktoria have been extremely professional throughout."
"I will always recommend EUROCENTER to everyone!"
"I received Doras name, with an excellent feedback from a colleague, who recently rented a house in Budapest, what an excellent job!"
"We appreciate your kindness, and hard work throughout the entire process"
"We had great experience with EUROCENTER, their colleagues are awesome and right away co-operative"