A huge Coca-Cola Investment Near Budapest
February 23rd, 2018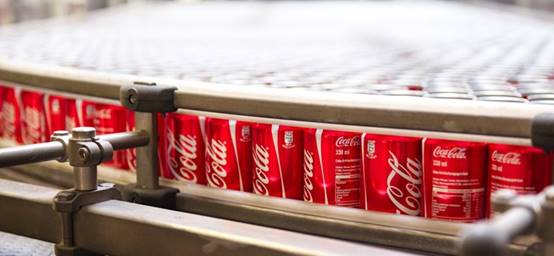 By 2020 Coca-Cola's Hungarian representation plans to build Central Europe's largest production headquarter. The company recently purchased a 13-acre property as a major development. According to plans Coca-Cola Hungary will expand its capacity to provide for domestic and export markets.
"We believe in our strategy of consumerism, we trust the success of our products, and we are pushing our growth program. In 2017, therefore, we invested more than ever, 6 billion forints for investments, and this year we are expected to re-record. Our goal is to create the largest Central European manufacturing base for the Coca-Cola HBC group of companies covering 28 countries and serving 600 million customers in our center in Dunaharaszti, near Budapest by 2020" said Minas Agelidis, Managing Director of Coca-Cola HBC Hungary.
On July 17, 1968, Coca-Cola started production and bottling in Hungary at the quarry plant of a Hungarian company. Then, in 1996, the factory in Dunaharaszti was built, which has been growing ever since.
Currently, Hungary's largest soft drink producer supplies customers from 25 European countries with Coca-Cola products. Coca-Cola HBC Hungary signed a strategic partnership agreement with the Hungarian government in 2012, and invested more than 20 billion forints in Hungary already. The dynamic growth rate is shown by the company's 30 percent increase in sales over the past five years.
Sources:
https://hu.coca-colahellenic.com/hu/toerténeteink/koezép-európa-legnagyobb-gyártóbázisát-ép%C3%ADti-a-coca-cola-hbc-magyarország/
http://hvg.hu/kkv/20180125_gigagyarat_epit_dunaharasztiban_a_coca_cola
---
Back