Wizz Air Creates a New Training and Education Centre in Budapest
May 18th, 2018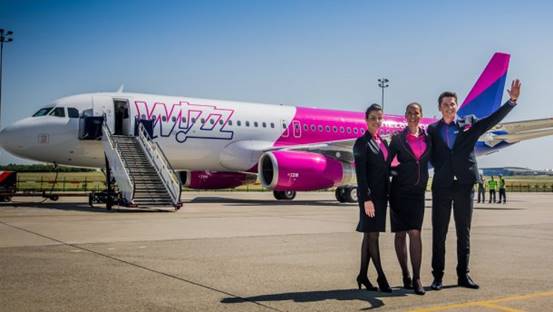 Wizz Air, one of Europe's largest airlines, is setting up a new training and education centre near Budapest, at Liszt Ferenc International Airport. When implemented, it will be the largest aviation related training centre in the region and the most up-to-date in Central and Eastern Europe. The project will be completed by the end of 2018.
"By the end of 2018, we will have an international team of over 1000 pilots and 2000 cabin crew to be trained on a recurring basis. These numbers could triple in 10 years, as a result of Wizz Air's expansion," said Diederik Pen, Executive Vice President and Chief Operations Officer at Wizz Air.
The nearly 3800-square-foot facility with two real flight simulators and a fixed simulator, and a number of training and educational rooms, programs and simulators, supports the airline's replenishment works.
Civil Aviation Trainings Solutions (CAE) provides the two flight simulators for a period of 10 years.
Source:
https://emerging-europe.com/in-brief/wizz-air-open-new-training-education-centre-budapest/
---
Back