Possible surprises are ahead of real estate developers
June 15th, 2016
A dynamic market, an abundance of lots to develop on, rentable economic processes, more loans, a low inflation rate, growing consumption – these were the words Eston's CEO used at their recent press event to describe the current tendencies on the Hungarian real estate market.
In a regional comparison, the Polish and Czech market have been on the rise for a couple of years now, while it became apparent in the second half of 2015 that the Hungarian sector has joined them too, on the road of economic growth. However, it's not entirely clear if this is only a result of regional tendencies, and if the Hungarian market is going to be in the same place as their regional counterparts are, with a 2-3 year delay. Adorján Salamon reckons that there's a lot of local input besides the beneficial processes in the international economy, which makes the market atmosphere optimistic. In addition, the low interest rate in Europe is clearly favouring real economy.
"On the other hand, many concerns are present on the market, the degree of which has been unprecedented before 2008" – warned Mr. Salamon. "Firstly, in recent times, everyone's very susceptible to everything, keeps a close eye on how overheated the region seems to be, how the economy of those countries that serve as catalysts in global economy is changing (Chinese economic and stock market tendencies, for example), what's Russia going to do, how the price of oil will fluctuate; all of these result many more possible factors of insecurity. as far as Hungarian economic processes are concerned – despite the fact that growth rates in the first quarter weren't favourable – we have a positive outlook on the possible progress of the Hungarian real estate market until 2018/19." Eston's executive also expects a further growth both in the private and corporate sectors. In continuation, credit growth also has to affect the increase of GDP positively.
On the market of investment properties, the increase of demand is entirely obvious: almost every property can attract 3-4 solvent investors, who then create an intense price competition. According to Eston, this phenomenon is present irrespectively of market segment, location and volumen.
The past half a year also saw enormous activity on the field of development properties. Between October 2015 and April 2016, Eston has sold lots in a quantity that makes the construction of real estate with a total area of 500 000 m2 available (30% of which has been sold to develop office blocks on). If solely office buildings were to be built on the total amount of lots sold in the past 6 months, their area would equal the amount of areas leased in the previous 3 years. Housing developments show similar tendencies. These active demands are currently still present, but it's difficult to predict how long this activity is going to keep up. Lot prices have gone up with 30-50% in the past years, but they still don't reach the levels of 2007/08 – to do that, a further 20% rise would be required.
High demands for lots also result in several functions switching locations: those which earlier pertained to the core of Budapest, are continuously moving outwards, brownfield lands are getting cleaned up and developed on, isolated developments are starting to come together and function on their own, thus granting a better position to a region or a district. In the upcoming years, major developments will be carried out in two different areas of the city: around the metro station at Árpád bridge (by HB Reavis) and at Kopaszi-gát (Property Market).
"The decision-making of investors has quickened, and many of them turned to the real estate market of those who haven't or hardly ever had any projects in that segment. Many end users made purchases who initially planned to represent their own demands (developing headquarters, for example), but started to show interest also in speculative opportunities. As long as this doesn't manifest itself as development activity on their part, it isn't a real threat to the progression of the market" – opines Adorján Salamon.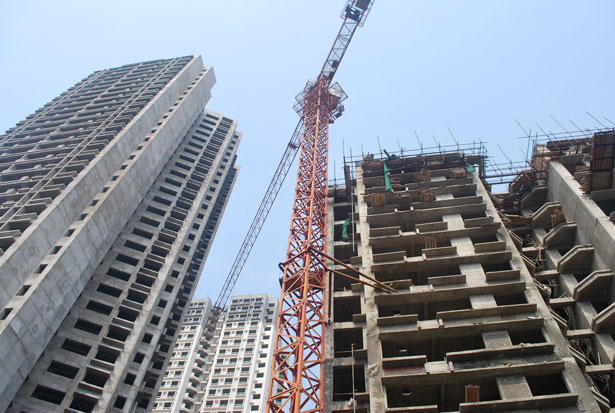 While the office market, which is the sector offering the most appealing opportunities to investors, recently saw the announcement of several important projects, Eston only counts with a significant rise in this segment from 2018 onwards. Due to the lack of workforce in in the building industry, more and more developers have to face the difficulty that they aren't able to realise their investments for the original costs included in their business plans, which reduces the profitability of their projects.
A good example for the intense competition between developers is that companies are willing to share less and less information with real estate agents in advance.
"According to Eston's experiences, yields have been continuing to reduce on Budapest's commercial real estate market. While transactions with a return rate below 7% still haven't been made on the office property market, there are currently negotiations underway that involve a yield under that percentage. It's possible that in two years' time, return rates below 6% will be common" – as Mr. Salamon explained his expectations.
(Source: http://www.portfolio.hu/ingatlan/iroda/nagy_meglepetes_varhat_az_ingatlanfejlesztokre.4.232022.html)
Related articles:
Investors dominate the real estate market
Five factors for success that matter to investors
CBRE says the real estate market will soar in 2016
---
Back