Foreigners are also showing interest in Hungarian flats
May 27th, 2016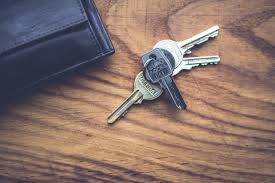 Buyers from outside the country also contribute to the increased activity on the Hungarian housing market: according to ingatlan.com's statistics, in the first 3 months of 2016, the number of enquirers coming from outside the border has risen by a monthly average of 42%, reaching 121 000. Inquiries and offers usually originate from London and Vienna, but there's also a serious number of Russian potential buyers.
The Hungarian real estate market has been on the rise partly due to the increased activity regarding interior demand, but on the other hand, the interest that foreigners are showing towards investment property purchases has also considerably helped. This is proven further by ingatlan.com's recent report, which states that the number of enquirers coming from outside the border has risen by a monthly average of 42%, reaching 121 000 in the first quarter of 2016, in comparison to the same timeframe in 2015.
László Balogh, ingatlan.com's lead economy expert has evaluated the newly compiled data. "Ingatlan.com's Hungarian pages are mostly visited from outside the country in countries such as the United Kingdom, Germany and Austria – these users are Hungarians living abroad, who are currently planning on buying a property. If we classify enquirers according to cities they visit from, most users browse our pages from London, Vienna and Munich." According to the expert, enquirers can be divided into two separate groups. A part of Hungarians living abroad are not likely to return to their home country in the foreseeable future, hence they might end up purchasing investment properties rather than residential ones. "The other half of those Hungarians who work outside the country did not take a permanent job, which might mean that they are on the look for residential properties to move back to Hungary" – added Mr. Balogh.
Foreign language sites seem to be popular
Each of the estate advertisements listed on ingatlan.com's site can be viewed in English and in German as well – the group assessed the most frequent locations these foreign language pages are visited from. English and German adverts are mostly viewed from Hungary, which is made possible by the foreigners living here. Germany, the United Kingdom, Russia and the United States are also on the top of the list. As far as cities are concerned, most page hits originate from Vienna, London and Moscow in the case of the site's foreign language corners. László Balogh reckons that Vienna took first place because it's nearby, while Moscow in third place shows the amount of inquiries Russian investors are making.
Foreigners showing interest in Hungarian properties can be divided into three definitive groups. One of them is on the look for properties in the centre, mainly in the centre of Budapest and the Buda side. Another group concentrates on flats to rent with at least two rooms in the capital, while the third group is mostly interested in properties surrounding Lake Balaton and properties located in Győr-Moson-Sopron county. László Balogh also added that foreign buyers are generally paying for the transactions in cash, partly because they have a better financial background and also because banks rarely ever fund deals that are eventually realised in a different country. "This also means that foreign buyers are popular amongst sellers" – noted the economy expert.
Hungarian prices are closing up
According to ingatlan.com, foreigners are to be reckoned with on the market in the upcoming months as well. This is a result of the favourable prices on the Hungarian housing market, which are still lower compared to the average pricing on the West. Mr. Balogh thinks that the higher activity on the newly constructed housing market could also make the Hungarian real estate market appealing to foreign investors.
In congruence with ingatlan.com's analyses examining demand, it is apparent that the prices of Hungarian properties are on the rise even on international level. László Balogh added that according to Eurostat's index comparing pre-owned and new flats, from 2014 onwards, Hungarian prices are becoming more expensive at a faster rate compared to EU standards. Eurostat based its analysis on prices effective in 2010, equating these to 100%. In the last quarter of 2015, their index showed a 105.7% rise, which surpassed the EU average of 103.4%. The expert reckons that an even further increased activity is expected in the next couple of years on the Hungarian housing market, which could partly be fuelled by the significantly larger range of supply and demand regarding new residential properties.
(Source: http://realista.hu/ingatlanpiac/kulfoldon-is-rastartoltak-a-magyar-lakasokra/130586)
Related articles:
Demand for new apartments spikes in Hungary
Check out Tower International's attractive stand on the prominent Moscow International Property Show
Smart Homes – the Future Has Arrived in Budapest!
---
Back